Optical observations in Arctic and Antarctic stations


National Institute of Polar Research
Polar research science database &
Space and Upper Atmospheric Sciences Group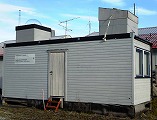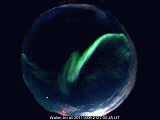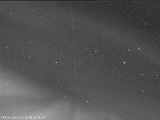 PRE Annex at the EISCAT Tromsø site, and examples of aurora images.




South pole station and optical hut in Arrival heights in McMurdo station.

" Auroral Quicklook Viewer of NIPR ground-based network "
is newly developed.

SKB 427.8nm rawdata (obtained with cameras No 1,2,3,4 at 00-02 UT on 18 February 2018) were uploaded here .
The observations at PRE building in Tromsø, Norway:
Carried out in corporation with UiT The Arctic University of Norway.
The observations at KHO in Longyearbyen, Svalbard:
Carried out in corporation with UNIS.
Observations at South pole and McMurdo stations in Antarctica:
PI of the A-111-S/M: Andrew Gerrard (NJIT)
Contact persons in Japan: Yusuke Ebihara (Kyoto University) and Akira Kadokura (NIPR)

Rule of Use
The data in this web site are the intellectual property of National Institute of Polar Research, JAPAN. They may be freely used for the purpose of illustration for teaching and for non-commercial scientific research, provided that the source is acknowledged. Substantial use of the data should be discussed at an early stage with the PI of each instrument. NIPR researchers are hoping collaborative studies and fruitful scientific outputs using these data.
Counter: